We are on a mission contribute to community vitality by creating meaningful relationships with people, promoting health, and setting the standard for conscious healthcare businesses.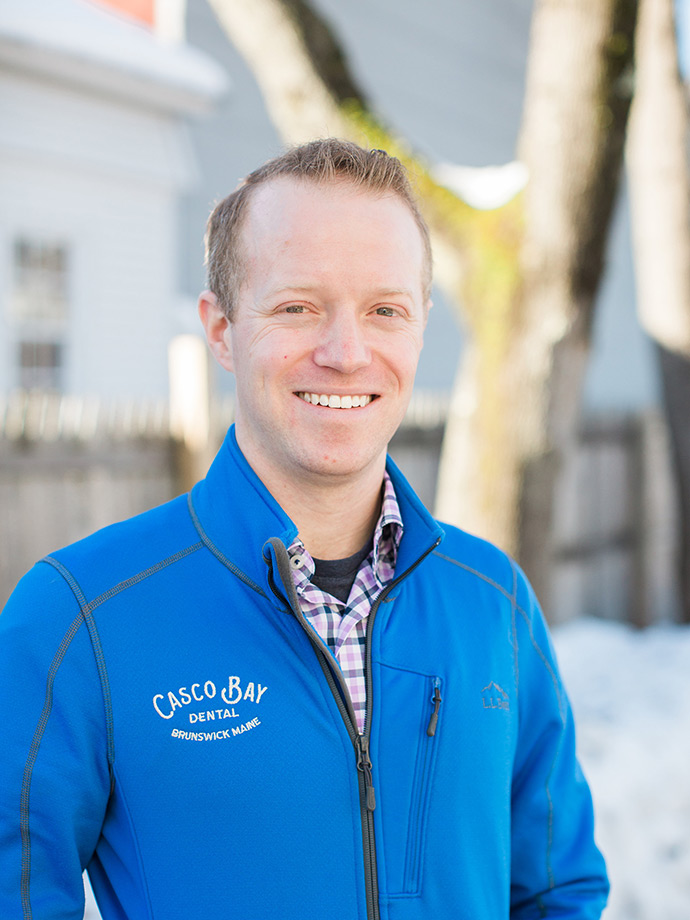 Dr. Cockrell is committed to providing gentle, personalized care without judgement. Dentistry is a family tradition for Dr. Cockrell—his father, brother, and sister-in-law are all dentists, too.
Dr. Cockrell graduated from the University of Washington with a BS in Biology and Tufts University School of Dental Medicine. He practiced in both public health and private practice settings before coming to Casco Bay Dental.
Dr. Cockrell is dedicated to continuous learning in order to provide the highest quality care for his patients. He is an Officer for the Merrymeeting Bay Dental Society, a member of Spear Study Club and the Academy of General Dentistry.
Outside of the office, Dr. Cockrell enjoys tennis, cycling, and hikes with with his wife, Anna, and their two dogs, Charlie and Coppa.
Follow Us on Social Media